One Patient Teaches us a New Way to "Smile"
February 11, 2021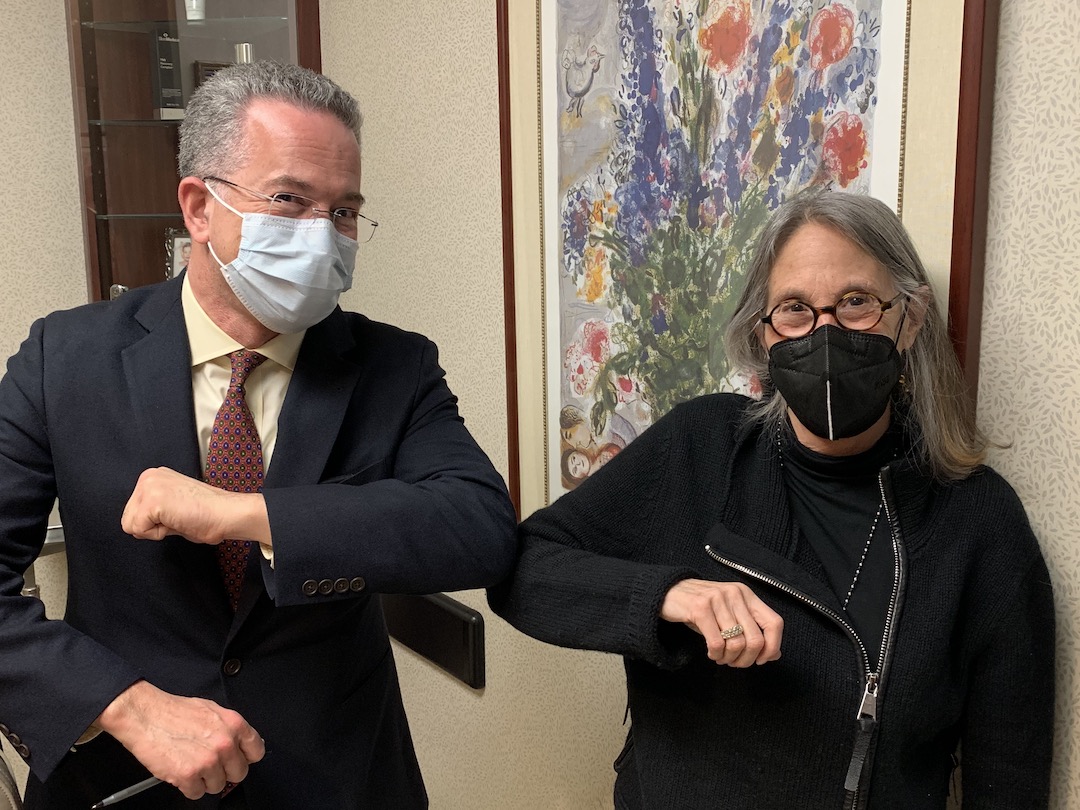 Marsha was already in a state of transition when she was diagnosed with breast cancer in 2020. She had lost her mother that January and stepped away from a decades-long corporate career a few months later. Then, she found a lump.
"They thought that it was going to be nothing; they were surprised when it came back Stage 1 invasive," she said.
Marsha moved on to radiation therapy, but she said she might have done things differently if she'd known more about her options.
"Unfortunately, you don't know what you don't know, and so I completely went into it with ignorance. I went straight to radiation, because I didn't know what questions to ask."
Marsha had dense breast tissue, which meant that new lumps continued to emerge. It was only after several trips back to her breast surgeon that she learned she could have chosen bilateral mastectomies with reconstruction straight away, avoiding radiation and ongoing stress.
She opted to have a double mastectomy at that point and came to NYBRA for breast reconstruction. Dr. Israeli worked with her to find a natural tissue reconstruction option that would work for her thin body type and coordinate with her other doctors to accommodate additional health issues before her surgery. NYBRA's focus on whole-patient care lifted some of the weight of a very difficult year.
"You can walk in there, and you can sort of breathe—the support you know you have is just amazing."
That ability to take a deep breath gave her space to consider ways she could help other people like her. That's when she remembered AmazonSmile, which lets you donate a portion of your Amazon purchases to a charity of your choosing. Amazon let her know that she'd donated 900 dollars to her selected non-profit in 2020, which she no longer felt compelled to support.
"I wanted it to go somewhere that matters to me more at this stage of my life," she explained.
Marsha reached out to the Patient Empowerment Clinical Director, Mollie Sugarman, to ask if there was a non-profit organization associated with the many support items NYBRA patients receive, like Belt Buddies and FemPower Belts. While there is no charity attached to those vital NYBRA community initiatives, Mollie encouraged her to speak to Dr. Israeli about a different, patient education focused non-profit that had just acquired 501c3 status.
Our doctors have long prided themselves on providing the information patients need to be informed, empowered, equal partners in medical care. Several years ago, Drs. Israeli and Feingold put together an online education resource dedicated to providing comprehensive, reliable information on breast reconstruction. The doctors recently reinvigorated the project; a new website with updated content and more opportunities for doctors and community members to engage is on its way.
This educational resource, BreastReconstruction.Org, is poised to become a robust set of tools for patients, caregivers, loved ones, and medical professionals who want to learn more about breast reconstruction.
As someone who had difficulty finding reliable, digestible information on breast reconstruction herself, Marsha was enthusiastic about helping BreastReconstruction.Org get on its feet as it builds its new site. She took it upon herself to change her AmazonSmile beneficiary and educate us on what it is and how it works.
Marsha explained that all you need to do is log into smile.amazon.com the same way you would log into amazon.com, go to "Supporting" on the left side of the main navigation, and then select Breast Reconstruction Org Inc.
She hopes that an unbiased tool will help people like her, who don't know what they don't know, to make better decisions and to be confident in the veracity of the information that they do have.
BreastReconstruction.Org is also accepting donations by mail. Checks can be made out to Breast Reconstruction.Org, Inc and mailed to: 833 Northern Blvd., Suite 150, Great Neck, NY 11021, 516-301-5220.
Blog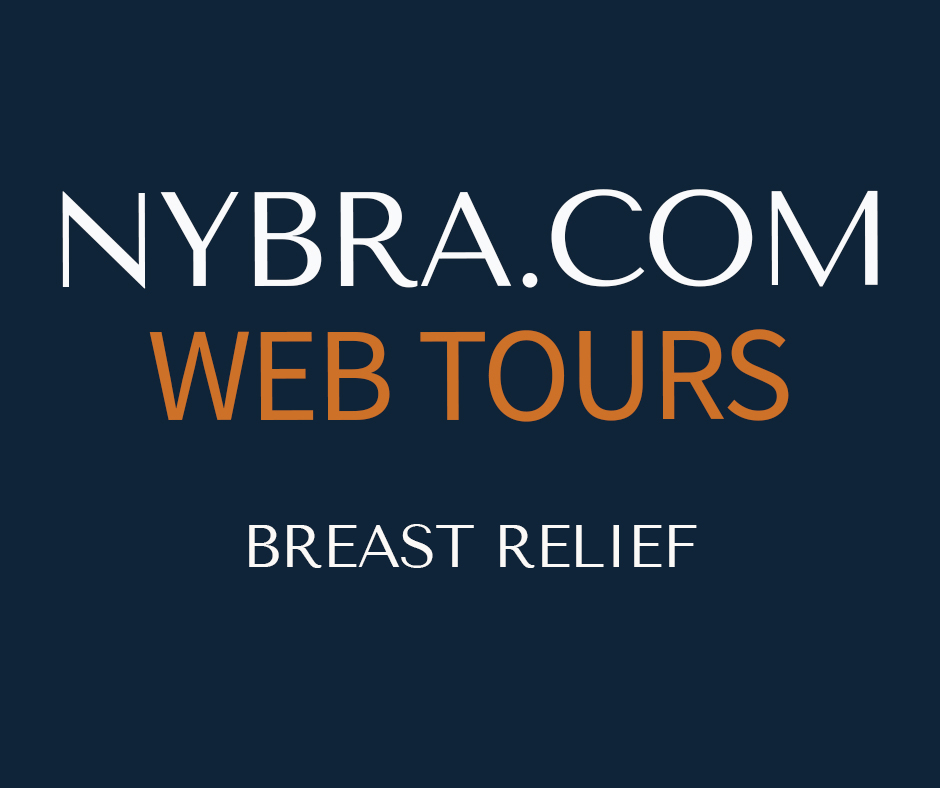 NYBRA.COM WEB TOURS: Breast Relief
February 4, 2021
This week's video web tour of NYBRA.COM is about Breast Relief. Breast Relief is a unique clinical and research initiative that addresses Post-Mastectomy Pain Syndrome…