Breast Cancer Awareness Month Resource Hub
October 26, 2020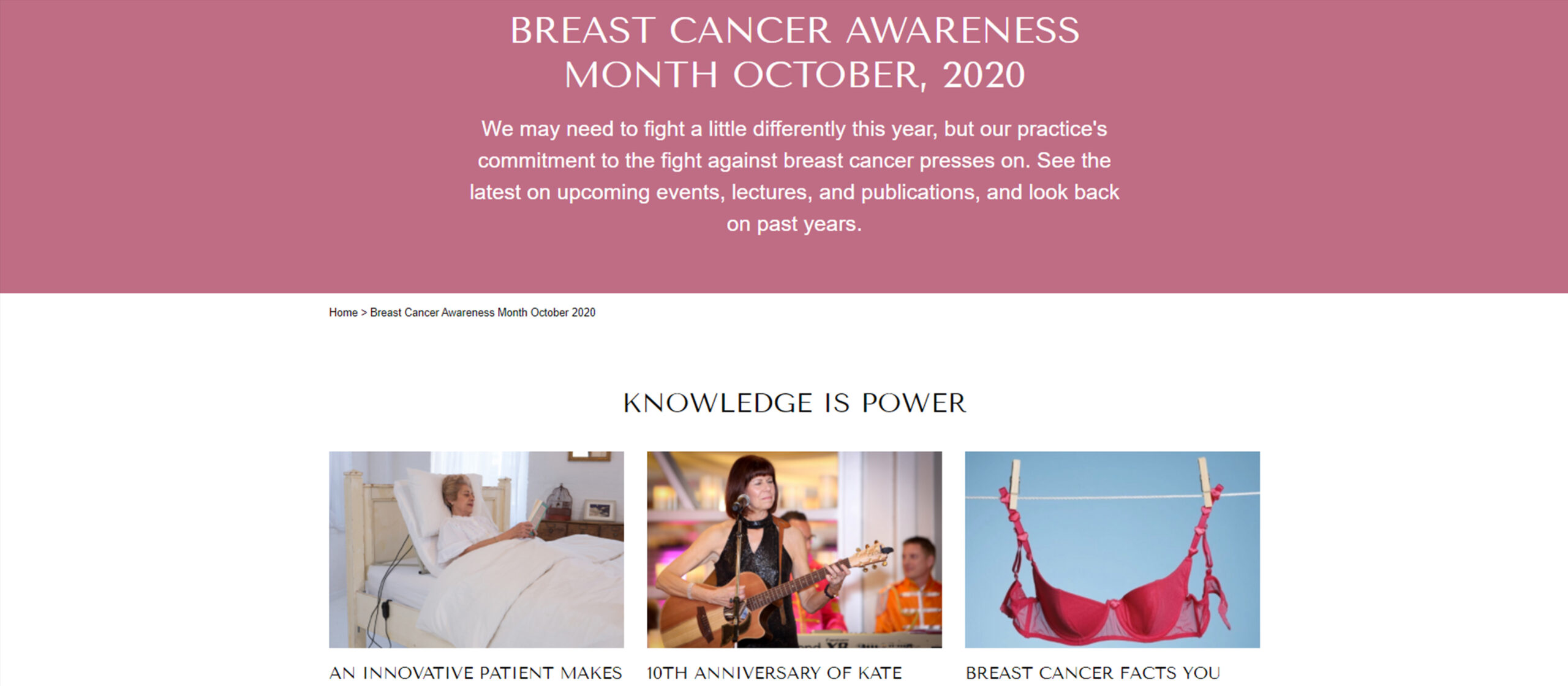 Breast Cancer Awareness month is here, and the NYBRA team is proud to support this national cause.
View our Breast Cancer Awareness Resource Hub.
We're committed to fighting this disease every day. October puts awareness and fundraising for disease prevention, treatment, and cure front-and-center for everyone. This month is full of lectures and webinars designed to educate patients and communities, along with fundraising opportunities and uplifting stories and ideas. With so much going on, it can be hard to keep track.
We created a special resource hub to gather all things Breast Cancer Awareness month. We will be sharing information, articles, resources, and programming throughout the month. We'll also keep you up to date on NYBRA team efforts, what patients in our community have been up to, and everything in between. Visit the hub to learn about a clever device that's helping patients recover from surgery, get the latest on the American Cancer Society's socially distanced fundraising programming, and register for lectures on reconstruction and treating cancer as COVID restrictions lift.
We invite you to join us in this mission to fight cancer. Breast Cancer Awareness is about more than simply knowing this disease is out there: it's about empowering yourself with information, knowing your options, and building off of those tools as we work to create a better, cancer-free future.
Blog