Balancing the Holidays with Pandemic Fatigue
November 16, 2020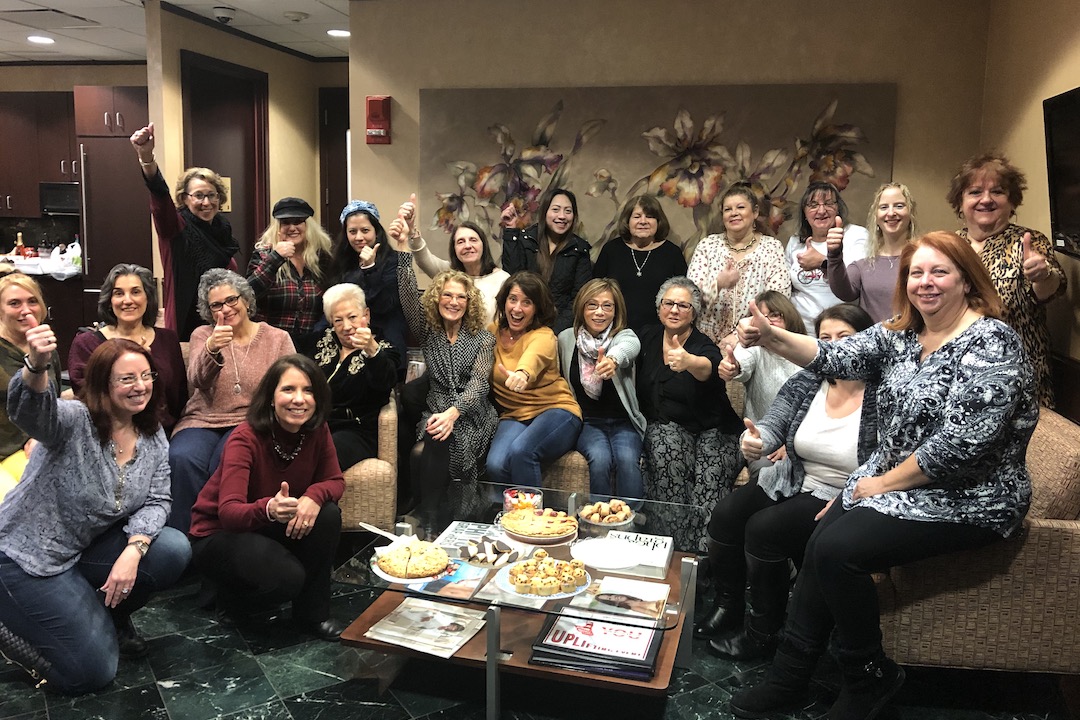 We're in the ninth month of the pandemic, and while summer's warm weather and outdoor activities eased some of the burden, it's easy to see why many of us are burning out. We find ourselves in the middle of a holiday season full of questions. Some are wondering whether it's safe to spend time with nearby family and friends. Others who've had a little too much family time lately may find themselves questioning how they'll manage even more. Those with far away loved ones are trying to face the possibility of spending the holidays alone.
Be Informed.
Many people are asking, "My in-laws live around the corner; what's the harm in going over for a holiday?" As Dr. Feingold pointed out in a recent lecture on COVID-19 improvements, in order to truly tame the pandemic, we must stay the course. Mask wearing and social distancing are essential parts of staying the course.
Fighting pandemic fatigue is all about finding the middle ground. Rather than saying "this is all too much; I can't do it anymore," and throwing the towel in, think "how can I improve the situation while minding safety guidelines?"
Guidelines and recommendations continue to evolve. Stay up to date by visiting the New York State COVID site for updated guidelines and advisories.
Set Boundaries.
If you live with your immediate family, it's natural to plan a holiday meal with them. However, after spending countless months in the same bubble, you may be struggling to see the appeal of an extended meal together. Remember that it's OK to set boundaries and find moments alone on both the holiday itself and in the days or weeks leading up. It can be helpful to take a walk, workout, or meditate.  You might consider journaling or writing letters to friends and family about their meaning in your life. Writing to loved ones can serve as an opportunity for expression and a reminder of what's important in your own life.
I'm among those facing the holidays alone. My children live in California. I would normally hop on a plane and enjoy a Thanksgiving full of family and laughter, but this year, I will remain on Long Island. Potential invitations from friends have floated in and out, but like so many things this year, nothing is concrete. It's too cold to eat outside, and COVID-19 numbers are creeping up, even in New York. Everyone's comfort level—including mine—fluctuates by the day. All you can do is listen to yourself, pay attention to the data, respect your friends and loved ones, and respect the importance of your personal comfort level.
Understand that it's OK to decline a virtual meal invitation. Screen fatigue is a pressing issue, and sometimes the idea of another video call brings more harm than good. You can also set boundaries by letting them know that while you'd like to see them, your screen fatigue will only allow 30 minutes of participation (or whatever feels comfortable to you).
Nurture yourself.
No matter what your situation is, remember to nurture yourself. Assess the things for which you are grateful—after all, your safety on Thanksgiving is something to add to the list this year!
As the pandemic draws into winter, mental health issues related to our lockdown and this crisis are especially difficult for people with depression and other mental health disorders. If you are struggling, please reach out to me at MSugarman@nybra.com for resources and recommendations.